PreisGenie.de
Full Stack Development + BizDev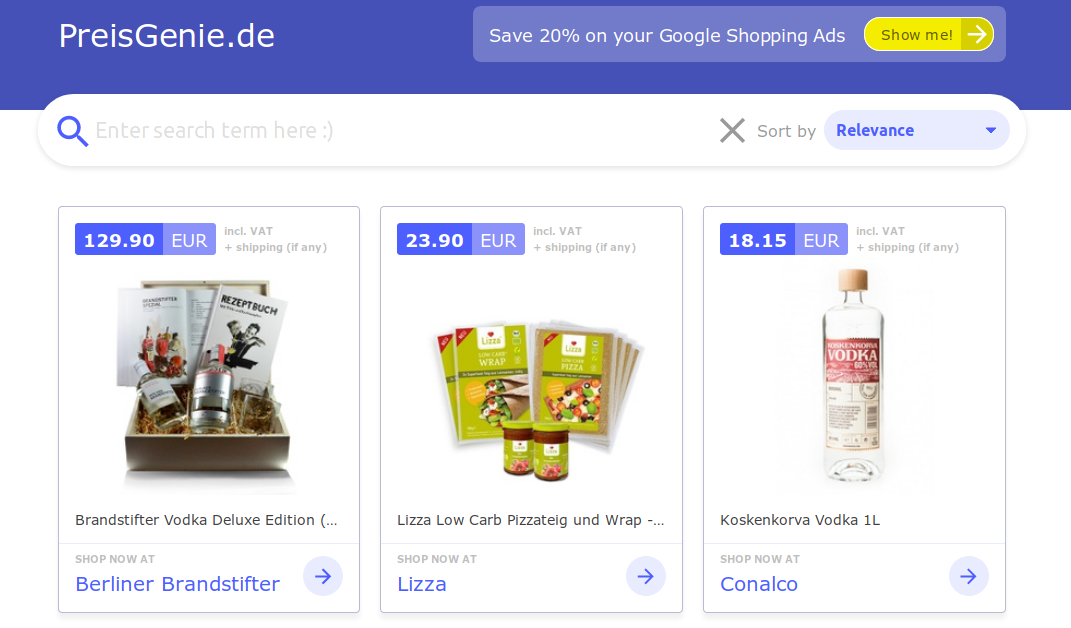 PreiseGenie is a Comparison Shopping Service (CSS). It offers a fast product comparison search. And you can book Google Shopping Ads at a discount.
Team
Tim Maenz-Siebje
Alexander Bassmanow
My Role
Full-Stack Developer
Co-Founder
BizDev + Sales
Co-Founding a bootstrapped start-up offers amazing learning and growth experiences. Not only for picking the best technology, but - most importantly - for learning what sales is and how to do it.